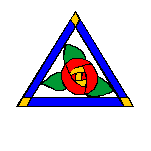 Search our Site
To help visitors who are looking for specific information and do not want to spend time exploring our site, we have added this search facility which should help you pinpoint the relevant pages.
This search facility updates only once a week, so any pages deleted since its last update may still appear in the search results but not be viewable when the link to them is selected. In this case an error message will be displayed.
Usually this means that the offer has been withdrawn or that the item is not available, either permanently or temporarily. Do contact us to check availability.
---
---
New : Home : Shop : Studio : Tuition : Links : Map : Search : Crafts'R'Us
. . . . Stained Glass Gallery : Etched Glass Gallery : Students Gallery . . . .
---
© 1997 Bournemouth Stained Glass. All rights reserved Last updated on : 7th February, 2008 Webmaster : Elizabeth E Law (contact at : elizabeth@stainedglass.co.uk)